Leaders of neighboring countries continue to show interest in electric vehicles. Last year, the President of Belarus Alexander Lukashenko tested the Tesla Model S and instructed the developers of the first Belarusian electric vehicle to equal its level. And already in early 2018, Nursultan Nazarbayev announced plans to transfer the largest cities of Kazakhstan to Almaty and Astana by electric cars.
This statement was made during the meeting of the Kazakh president with akim (head of the local executive authority) of Almaty city Bauyrzhan Baibek. When the conversation touched on the improvement of the ecology of Almaty, Nursultan Nazarbayev stated:
"We need to continue to work towards the gasification of power plants, private housing, the transfer of public and private vehicles for gas.

In the future, we must come to the fact that in Almaty and Astana will only ride on electric vehicles. "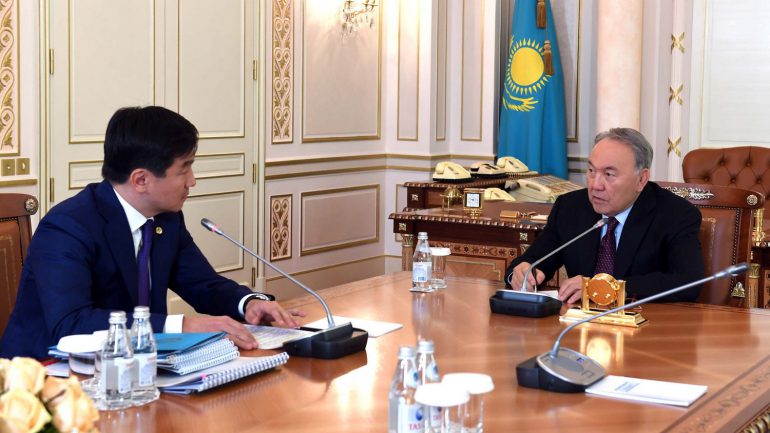 Since there were no specific dates for the transfer of these cities to electric vehicles, it can be assumed that Almaty and Astana will become the first cities in the country in which the state program for the refusal of ICE transport starts. The fact that this is possible in principle is proved by the example of the Chinese city of Shenzhen with a population of 12 million people, which has already replaced more than 16,000 buses of the public transport system by electric buses .
To improve the environmental conditions of the largest city of Kazakhstan with a population of more than 1.7 million people, the authorities are planning to transfer a number of industrial enterprises outside the city, and also to build the Great Almaty Ring Road (BAKAD), for which they already attracted investments worth $ 1.5 billion – implementation this project will relieve the city by 10% or 40-60 thousand cars per day, which will significantly reduce the level of harmful emissions into the atmosphere.
Recall that a similar project for the construction of a new circuit road, the completion of the Podolsko-Resurrection Bridge and the launch of the metro to Troyeschina was recently announced by the mayor of Kiev Vitali Klitschko ).